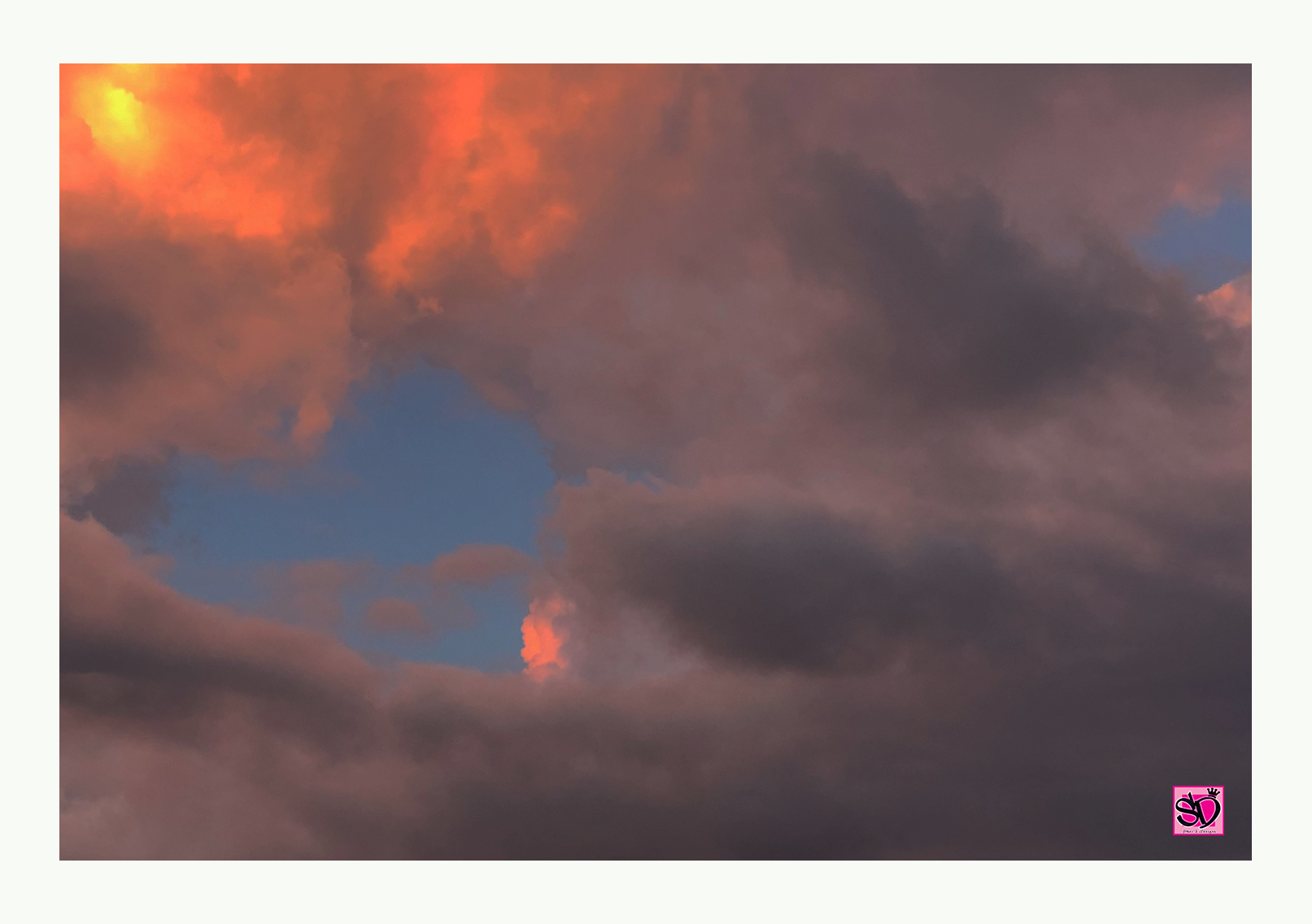 It was the end of yet another hot and humid Florida summer day. A friend and I decided to go for a walk-n-talk on the beach. To our left, the sun was setting for what seemed the perfect photo finish. A crowd of people flocked to the shoreline, ready, to
drink up the dazzling display. 
As the light beams bounced off the crescendo of clouds, it painted the perfect picture, but I'm not talking about the one setting just beyond the shore. You know, the one that everyone with a smartphone took and took home with them.

I'm talking about the one that was behind them, the one you are looking at above. 
I was so captivated by divine display that I just stood there in awe. A man came running towards me with his camera in hand, afraid that he would miss his perfect photo opp. As he got closer to me, he stopped in frustration asking me, "What are you doing, why aren't you looking in the other direction?" My friend exclaimed, "She's looking at the hearts in the sky, don't you see them?" He was quick to reply, "NO", and ran off to get a picture of the sun slowly slipping into the sea.
So many people gathered in one spot, looking in the same direction, didn't see the glorious display of love that was shining behind them. 

​​​​​​​

If only he and the others had the eyes to see that day.
How might their life be different right now!
I left the beach that day uplifted with blessed image I had captured, and at the same time, with a heavy heart.
I thought to myself, "how many times have we been too busy or too distracted to see the truth that is right in front of us, or in this case, shining behind us? If only we'd do an about face, a YOU-turn, we could see Him. The One that has been there the whole time, just waiting for us, to focus on Him."

This is why I can not let another sun set, without sharing His perfect design.